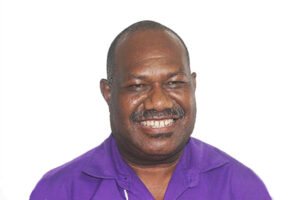 The Diocese of Vanuatu and New Caledonia (DOVNC) was inaugurated in 1975 at Lolowai on Ambae Island.
The Bishop then was the Rt Rev. Dereck Rawcliff.
Bishop who served in the diocese.
Bishop Dereck Rawcliff was consecrated in 1975 (served from 1975-1978).
Late Bishop Harry Tevi was consecrated in 1978 (served from 1978-1989)
Bishop Michael Tavoa was consecrated in 1990 (served from 1990-2000)
Bishop Hue Blessing Boe was consecrated in 2000 ( served from 2000- 2006)
Bishop James Marvin Ligo was consecrated in 15th October 2006 (died in office – December 2017)                                                                              Bishop James Tama was consecrated on the 12th August 2018 – Current
The diocese has eight (8) regions and thirty nine (39) parishes and twenty (20) sub parishes.
There are 564 priests currently working in the diocese.
The Diocesan HQ is located in Luganville town on the island of Santo.
Contact the Diocese:
Diocesan Secretary
Vicar General
Mission Secretary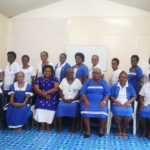 The Anglican Church of Melanesia (ACOM) Provincial Mother's Union (PMU) Council meeting that commenced on Monday 4th has ended successfully this afternoon. This annual meeting